Christmas message of Mayor Grant Smith in the Christmas Party and Oathtaking of Officers 2021
Kia ora tātou – hello everyone. Salamat /Thank you Carmela, the emcee, Angel, Meriam, and members of the Philippine Central committee for your kind invitation to say a few words as Mayor of Palmerston North, is what I would term the City of Culture.
It's great to see many people here making the most of our COVID-19 level-1 freedoms to celebrate the Christmas season with song, dance, costume, and food and to explore and reinforce our cultural and community connections.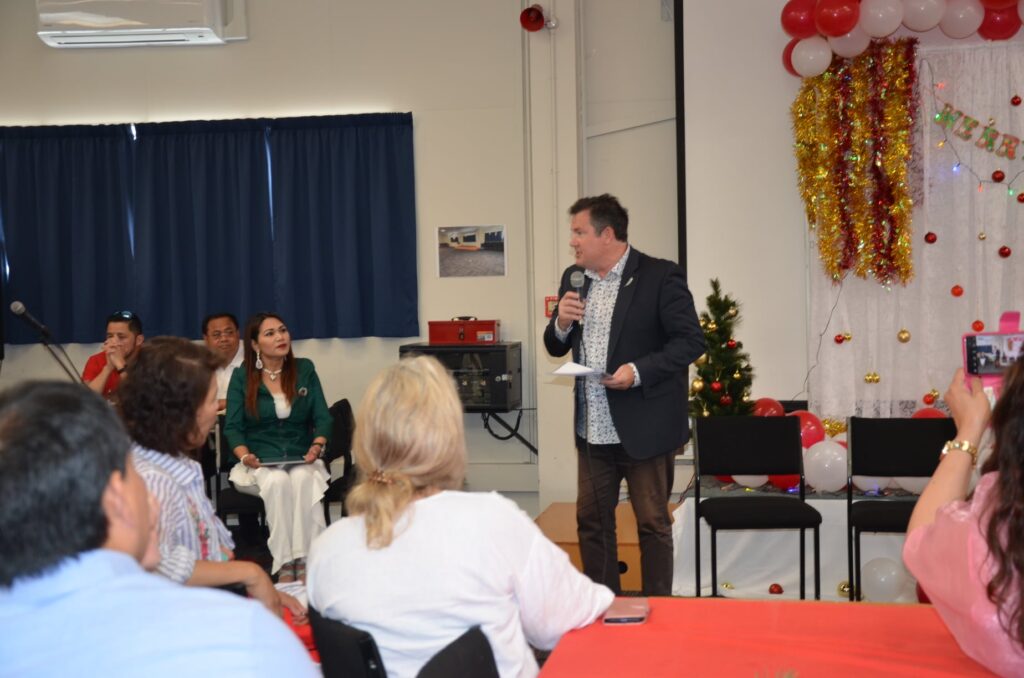 It's pretty special that we can all gather and enjoy one another company's this way and what better time of year to do it. Christmas is after all, about family and community, and as a Council we've done our best to cater for our community and families with "A Very Palmy Christmas", which included the sustainable ice-rink at Te Marae o Hine/The Square, the lighting of the city's first native NZ Christmas Tree, the Christmas Parade and Christmas concert last weekend, and the spectacular performance last Saturday of Ithaca by the Dust Palace human circus from Tamaki Makaurau/Auckland in the Fly Palmy Arena.
Still to come is our traditional community New Year's Eve in the Square, an event opens to everyone that will say in no uncertain terms: 'See ya later!' 2020 – and welcome to 2021. To what has been a challenging year for everyone.
COVID may have disrupted and delayed so many projects and events, but we've managed to make the best of it – in fact there have been plenty of positives we can take this year economically and socially.
New Year's Eve in the Square will be a time to put it all behind us in a night of music, fun, entertainment and fireworks that'll give 2020 a send-off in a way that celebrates the richness and resilience of Palmy's extended and diverse community.
Midnight will also welcome in a special year for Palmerston North – our 150th birthday, or Sesquicentennial.
In 1871, a small North Island settlement called Palmerston, with a population of about 200 people, was clustered around Te Marae o Hine The Square – a 17-hectare area that had been gifted to the early European settlers by the Rangitāne people, and which remains the city's centrepiece to this day.
1871 was also the year the NZ Post Office decided to change the name of this place from plain old 'Palmerston', to the much more distinctive 'Palmerston North' so as to distinguish us from a slightly larger (at the time) settlement in the South Island with exactly the same name.
1871 was also the year that the first immigrant settlers arrived here from Scandinavia, and the first shop opened; and we've been welcoming new arrivals -including yourselves – and flourishing in size and diversity – ever since.
It just so happens that the City's 150th jubilee next year neatly coincides with your own special anniversary, as the Philippine Central Association, established in 1991, will be celebrating its 30th birthday in 2021.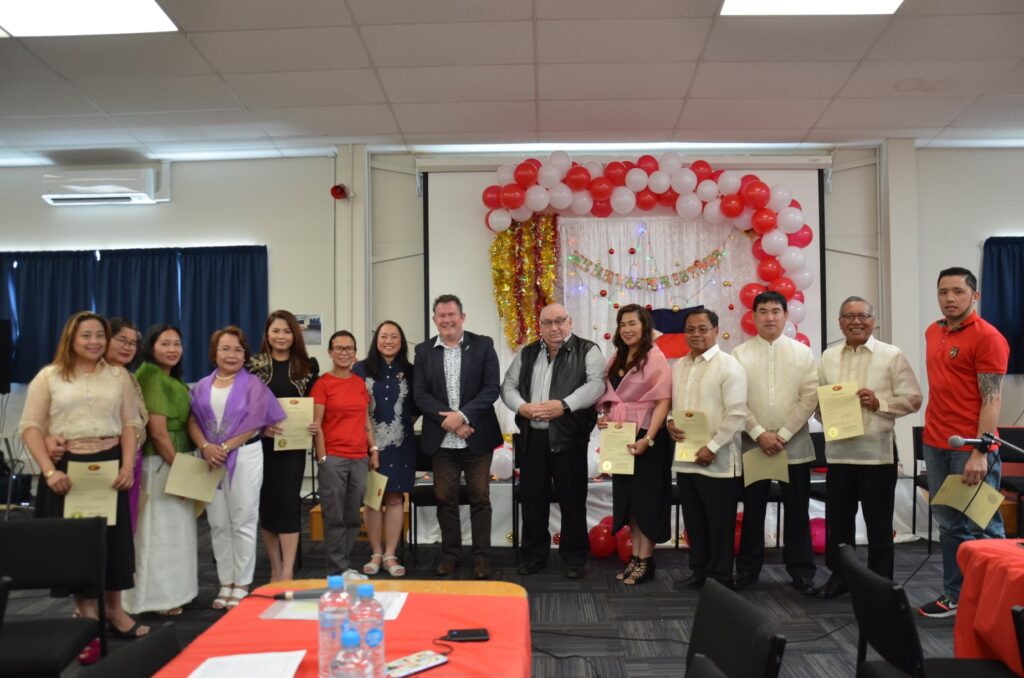 Congratulations on that forthcoming milestone.
I also want to applaud you for successfully making the case to hold the annual national 'Pistang Pilipino' Festival in Palmerston North next year over Labour Weekend. Along with your efforts every year on behalf of our national award-winning Festival of Cultures – which has been an essential on our event calendar since 1993, and makes a huge contribution to the city's identity and community pride, 'Pistang Pilipino Festival will be your signature contribution to Palmerston North's year-long 150th birthday celebrations.
Thank you for bringing it here for the third time.
Filipino Kiwis make up a growing segment of the New Zealand population (approx. 75,000) and are now the third largest Asian population group finding themselves at home in Aotearoa/New Zealand and are making increasingly vital contributions to the country's healthcare, education, child and aged care, IT, financial, retail, hospitality, horticultural and farming sectors.
With all the cultural, cuisine, dancing and sporting events, including the Miss Philippines NZ contest that you have planned for next Labour Weekend, its going to be quite a party – a party the PN City Council is more than happy to support. It's going to attract thousands of visitors to the City.
And it's accommodating these kinds of multicultural events and gatherings -events which have with the rich cultures and traditions.
With so much for us to look forward to, its fair to say that we all have high expectations for the New Year.
Hopefully, the multiple celebrations taking place in 2021 will help make up for all the months that were lost under COVID-19.
So, here's to the New Year -may its usher in better times for everybody, and I wish you:
Merry Christmas everyone here at PCA and a Happy New Year.
If the amount of positive energy and goodwill that's present in this room is anything to go by, 2021 can't help but be a boomer!
No reira, tēnā koutou, tēnā koutou , tēnā tātou katoa.