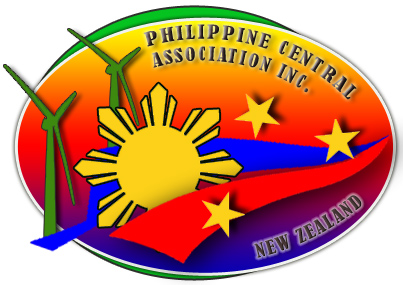 Philippine Central Association: Our Story
On January 16, 1991, pioneering migrant Filipinos in Palmerston North founded the Philippine Central Association with a vision of being a support group for Filipinos married to Kiwis. Creating the PCA signalled the emergence of a strong and purposeful Filipino identity in New Zealand, unifying members as far as Otaki, Masterton, and Levin.
Engaging with the community
By organising social events such as Mother's Day and Christmas parties, the PCA enabled Filipinos in the Manawatū-Whanganui region to connect with one another. This fostered a deeper appreciation of Filipino culture among members even as mixed marriages flourished. Thus, one of the PCA's proud accomplishments is a language nest activity that offers children born from Filipino-Kiwi unions a better appreciation of the Filipino mother tongue.
As the PCA grew, it engaged further with the community by taking part in events such as the Christmas Parade. Soon the group gained recognition and received invitations to other social events such as the grand opening of the Regent on Broadway, Palmerston North's premier performing arts theatre.
Another PCA milestone was its participation in International Day celebrations at Palmerston North's The Square in 1993. Strong Filipino presence on the day among multicultural ethnicities led to the PCA becoming a proud part of this annual gathering, now called the Festival of Culture. Achievement of this sense of belonging to community reflects the friendly nature of PCA members.
Home away from home
Our vision to unify, build camaraderie, and serve the interests and needs of Filipinos in the Manawatū-Whanganui region means a commitment to regularly hold cultural, sports, and social events. In these, we ensure the Filipino identity and culture never fades, we celebrate our traditions, and we instil Filipino values in the younger generations. These events are our way of being home away from home, and of paving the way for a new breed of Filipino-Kiwis to appreciate the sacrifice, tenacity, and successful uprooting of self from home country.
The Philippines houses a variety of ethnicities, so it isn't surprising that every PCA event is a celebration of diversity. Through the years, the lure of New Zealand to Filipinos has caused our membership to grow, with hundreds of families and individual active members welcomed into the fold.
Labour Weekend celebrations
We are an active member of the Federation of Filipino Associations, Societies, and Clubs in New Zealand, in which one of the main events is the annual gathering of Filipinos during Labour Weekend. For this, the different affiliate member organisations take turns hosting the event.
Over the years, we have successfully organised two Labour Weekend gatherings, in 1997 and in 2006. October 2021 marks the third time for us to host this, after receiving requests to do so from people who say we have the resources and capability to host a large-scale event of this kind.
This year, we aim to offer nothing less than a highly memorable gathering, one that will remind us all of who we are at heart.
Mabuhay tayong lahat!